This is what's playing now on
You won't hear the same "TOP 40" other radio and internet stations play!
You'll hear the lower half of the "HOT100" and "Bubbling Unders" charts, uncharted singles, B-Sides from your favorite oldies and album tracks from artists who never released a single!
You'll also hear songs that were big hits in other countries, outside of the US!
It's not just another "oldies" station ... it's something completely different!
VISIT US ON SOCIAL MEDIA:
Listen to OffTheCharts! wherever you go, by downloading the free Stream Licensing App!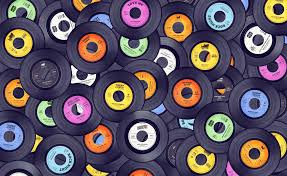 You'll hear all your favorite songs, groups and singers from three decades - but it's not the Top 40 you remember....
... From a large collection of mostly 45 RPM records and vinyl albums. A few CD's, and a few downloads too!
...You'll hear their lesser known hits, and more rare and obscure ones from the "Hot 100" and "Bubbling Unders" charts!...
ALL of these songs were orginally released on 45 RPM records!